When applying different Styles to your content within Landing Pages and eDocuments, you can now introduce colour gradients or background images.

Accessed via the Style section in the Properties Panel, previously you might have added a simple background colour to your Row, Column, Button or Image. Now you can click either of the two new buttons as highlighted above to access the Background Image or Background Gradient options.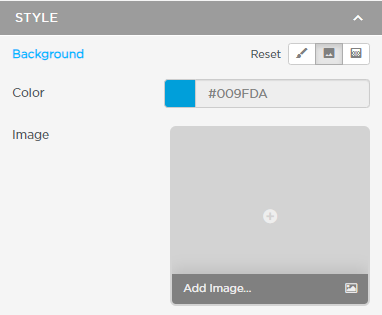 Once you click the middle button, you will see the background colour is still available, but an 'Add Image' option will appear. Simply click this box and upload any image as you would normally. This image will then be used as the background for the specific content you have selected. (Tip: if you are uploading an image for use as a background across the whole Landing Page body, make sure it's a large, high quality file.)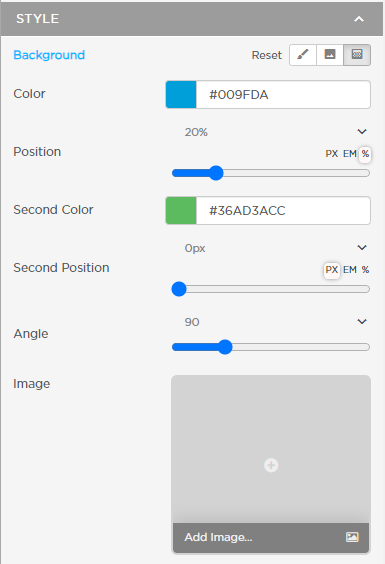 If you click the 3rd button in the Background row, you will see the Gradient Colour options appear. The background gradient operates just like a normal background colour, just with added features. Pick your first colour choice, and then pick a second colour choice.
You can then adjust the settings of the gradient to change the angle and positioning of either colour, to ensure the gradient colours appear as intended.
You will also notice the 'Add Image' box appears for the Gradient Colour section too, so you can combine gradient colours with a background image.
This Gradient Colour feature is perfect for webform buttons, to ensure your Landing Pages match your brand guidelines exactly.