The following applies whether you are Adding New Contacts to a brand new, empty Contact List you have just created, or to a previously created Contact List already containing Contact entries.
Click on the Contacts tab at the top right of any screen in Which50. Find the Contact List you want to manually add New Contacts too and click into it. Click the Blue Contacts button at the top right of the screen, just below the Reports and Account tabs. To Add a New Contact, click the Green + Add Contact button at the bottom right of the screen. You can populate any of the available Contact Fields from the chosen Contact List with your New Contacts details.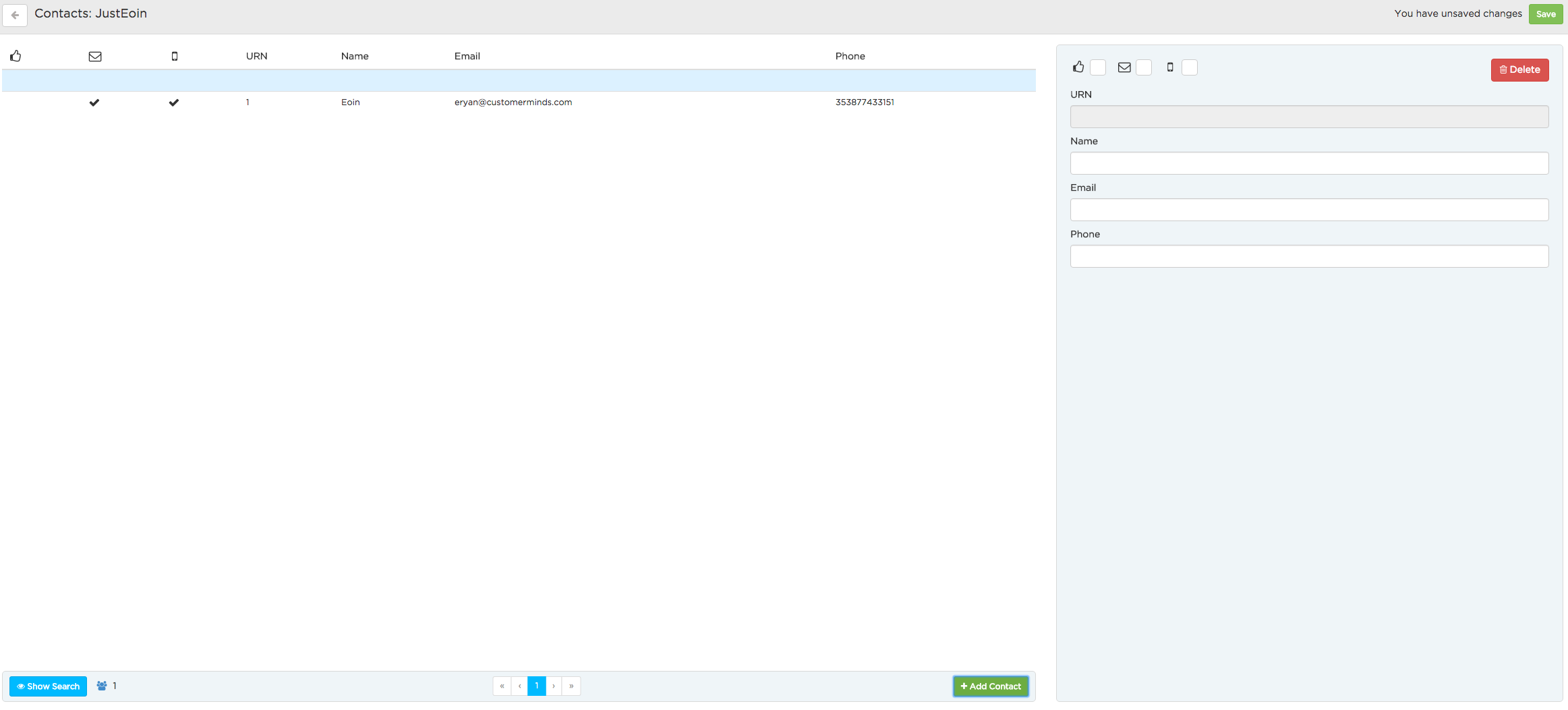 When you have finished populating the available Contact Fields, you can tick whether you Contact is Subscribed to Email or Subscribed to SMS. You can also denote certain Contacts as Test Contacts for the purpose of Campaign Testing, by ticking the Thumbs Up box. You can learn more about Testing here.