Testing is a very important stage. Without confirming that your SMS is delivering to a recipient's phone, it is impossible to be sure that everything is working correctly.
On the Manage Content screen of your SMS Campaign, near the top right of the screen, you will see a light grey Test button.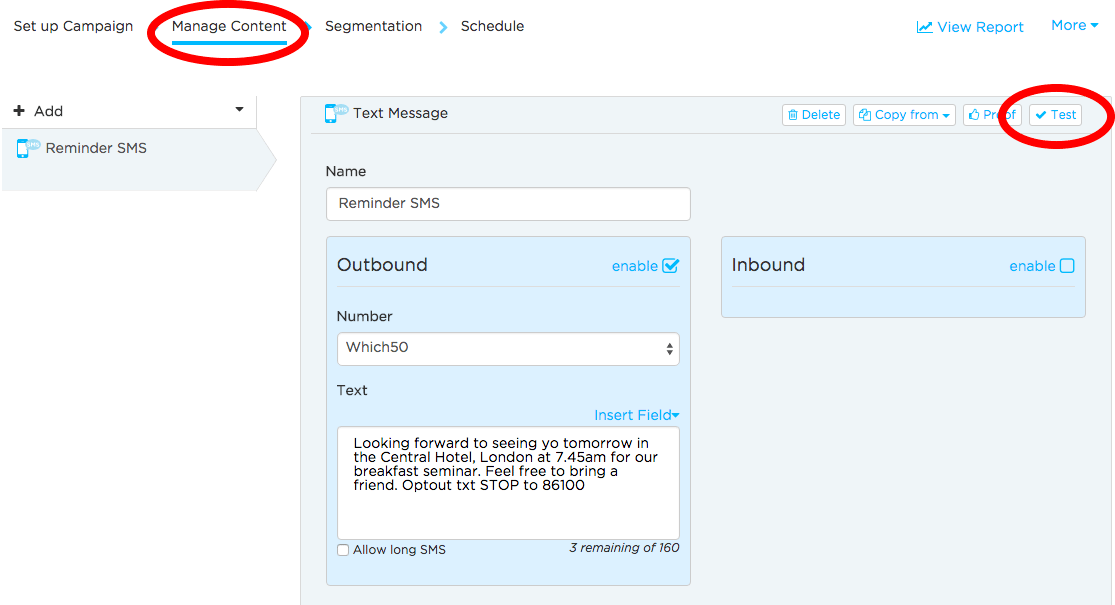 When you click on Test it will open a popup window containing all the designated Test Contacts in the Contact List for your Campaign. You can learn more about designating Test Contacts here.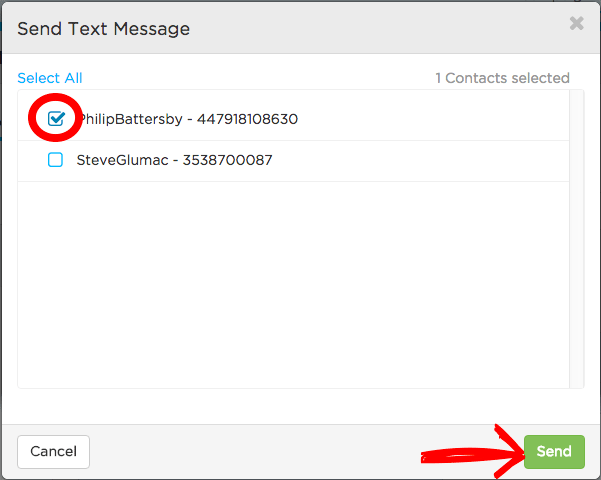 In the popup window, tick the box of any Contacts you want to send the SMS to for testing and click Send. Once you click Send you will see a Sent confirmation on screen. You can now click on the X to return to the Manage Content screen.