You can use the Which50 Suppression Manager to ensure a Contact does not receive further communications from you. In Settings, click the Suppression Manager tab.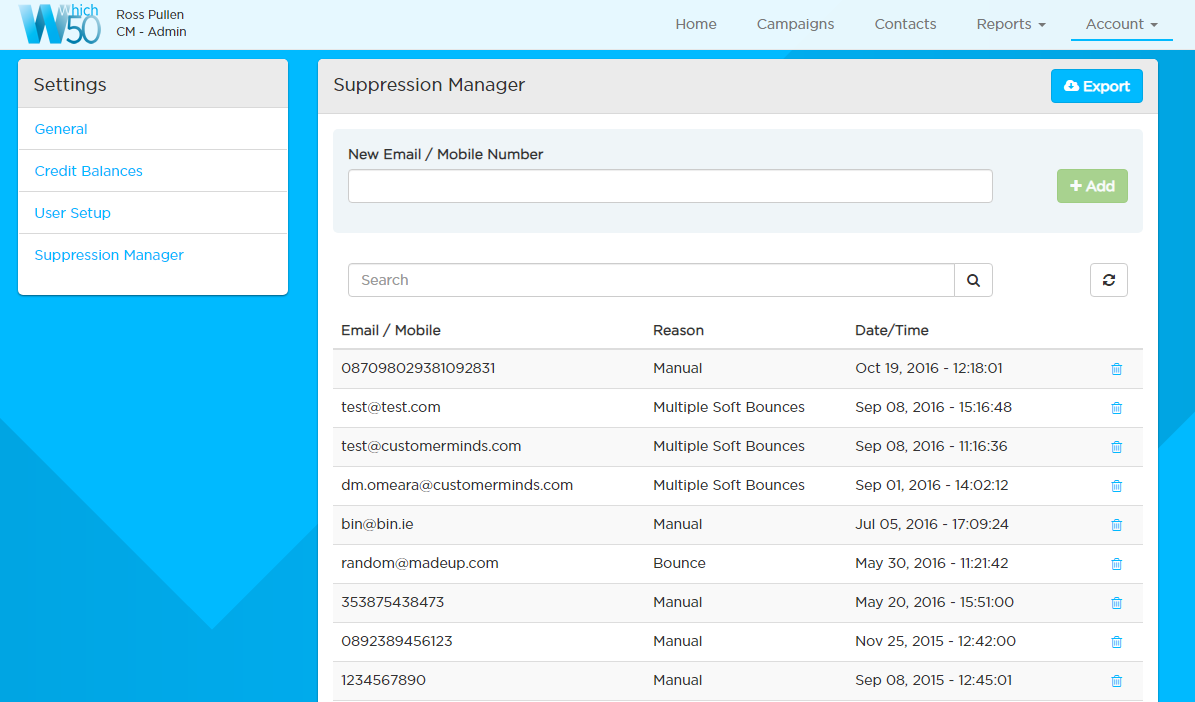 Enter the Email address or Mobile phone number of the Contact you wish to remove from future communications. Click the Green +Add button. If you have both an Email address and a Mobile phone number for the Contact, enter one and click +Add and then enter the other and click +Add.
You can check whether a Contact is already on the Suppression List by using the Search feature. You can also remove a Contact from the Suppression List, thereby ensuring that they again receive communications from you. Just search for the Contact you require, and click the Remove icon to the right of the Contact's Email address / Mobile phone number.
Finally, you can export the whole Suppression List into an excel sheet using the blue button near the top right, highlighted in the screenshot below.