Test your WebForm by sending a link to the form to your colleagues. You can do this by clicking the View option in the Manage Content screen. This will open a full-size version of the WebForm in your browser. Copy and paste the URL into an email and send it to your colleagues.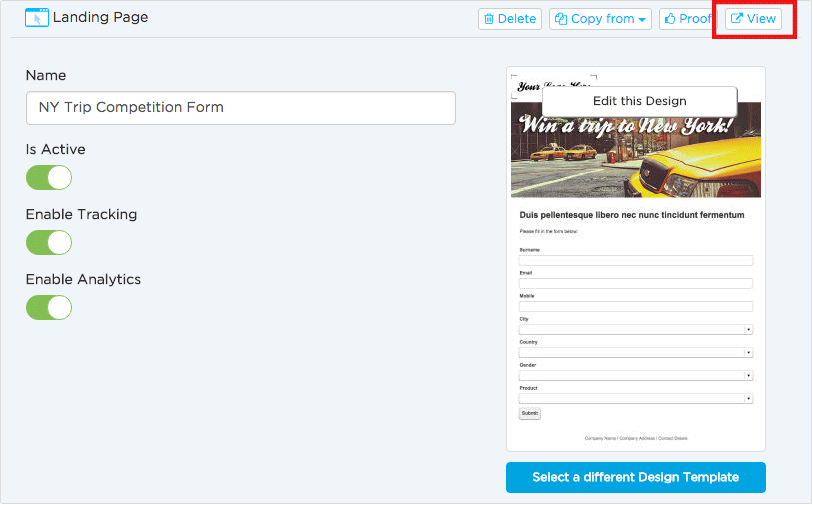 Ask your colleagues to fill in all Fields in the WebForm and submit it. If the form is capturing data correctly, the information submitted by your colleagues will appear in the Contact List you have associated with the WebForm.
To check your Contact List, click on the Contacts tab at the top right of any screen in Which50.

Find the Contact List you want to check and click into it. Click the Blue Contacts button at the top right of the screen, just below the Reports and Account tabs.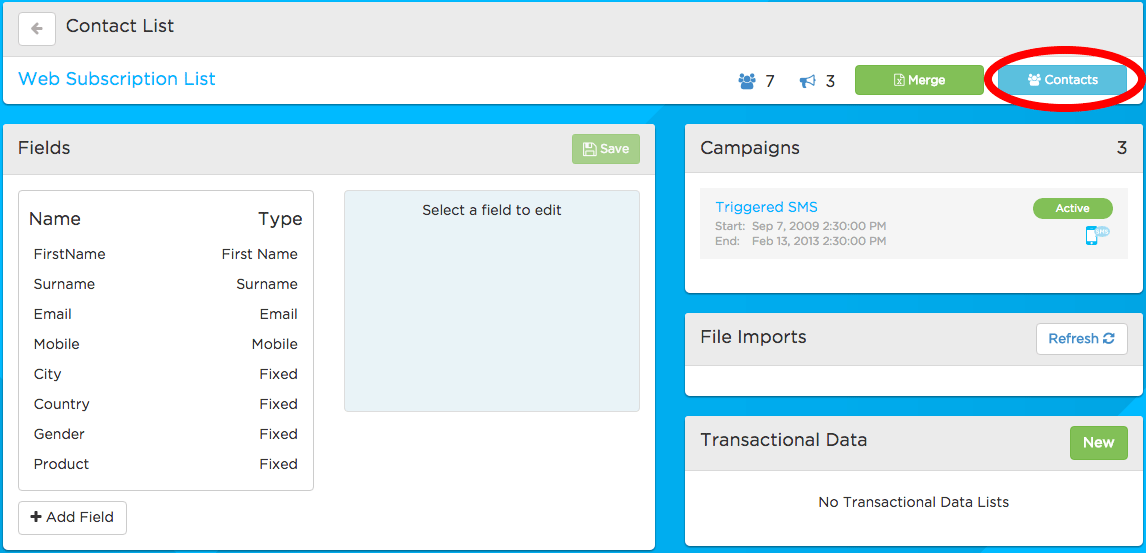 You can also access the Contact List by going to Set up Campaign and clicking the Open List option above the Contact List name.