Click the Credit Balances tab in Settings. There are 3 information categories available to you in the Credit Balances dashboard.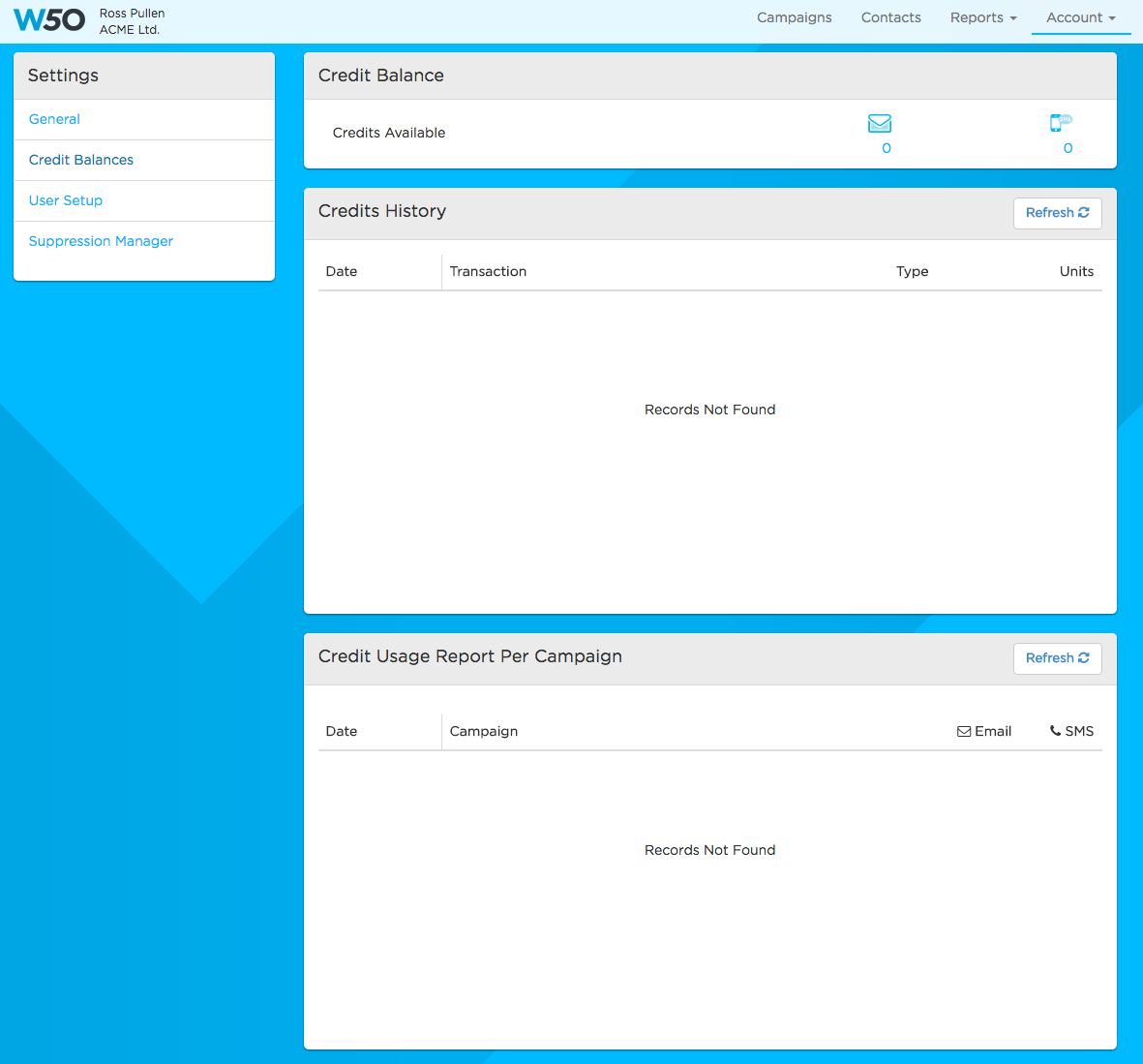 1. Credit Balance shows you the Email and SMS credits currently available to you.
2. Credits History shows you the date and volume of Email and SMS (Mobile) credits purchased by you.
3. Credit Usage Report Per Campaign shows you the amount of Email and SMS credits each of your Campaigns utilised, and the date of use.