Creating an email from a blank page is easy, just start with the orange + icon near the top of the page.
This icon will give you a number of options, for adding Rows.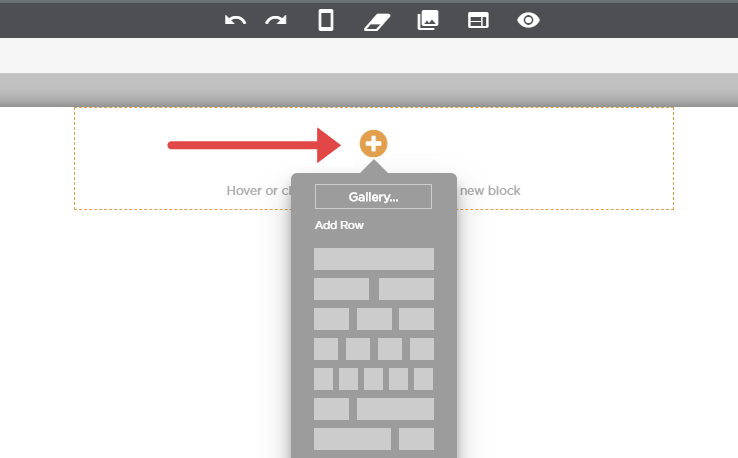 Select as many rows as you'd like, depending on the layout for your email that you want. Your email content will sit inside these Columns.
(For example, choose the second option to add 2 Columns, which will allow you to place an image inside the left-hand Column, and a paragraph of text in the right-hand Column.)
Once you've made your initial selection, you will be prompted to add content to whichever Column you choose, via the blue + icon, as shown below. Selecting any one of these options will allow you to build your email piece by piece.
And of course you can add further Rows and Columns using the same orange + icon below the Row you are currently working in.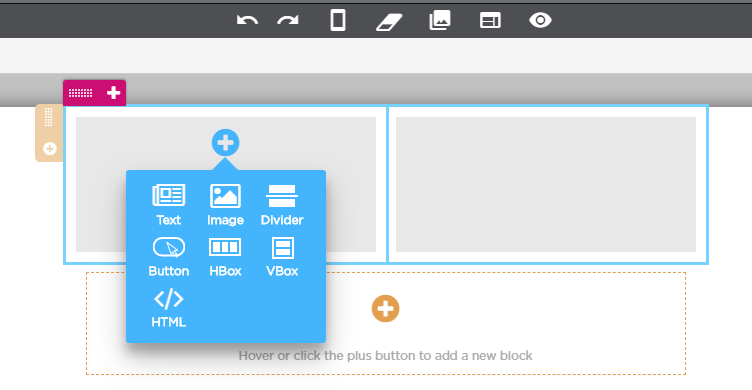 You can move everything (including an image, text box, column, row) using the handles found in the upper left corner of where the content is situated. Clicking and dragging these handles will allow you to rearrange your email layout, in case you want to re-prioritise certain items.
In the next article, we will discuss navigation. Click here to see that.